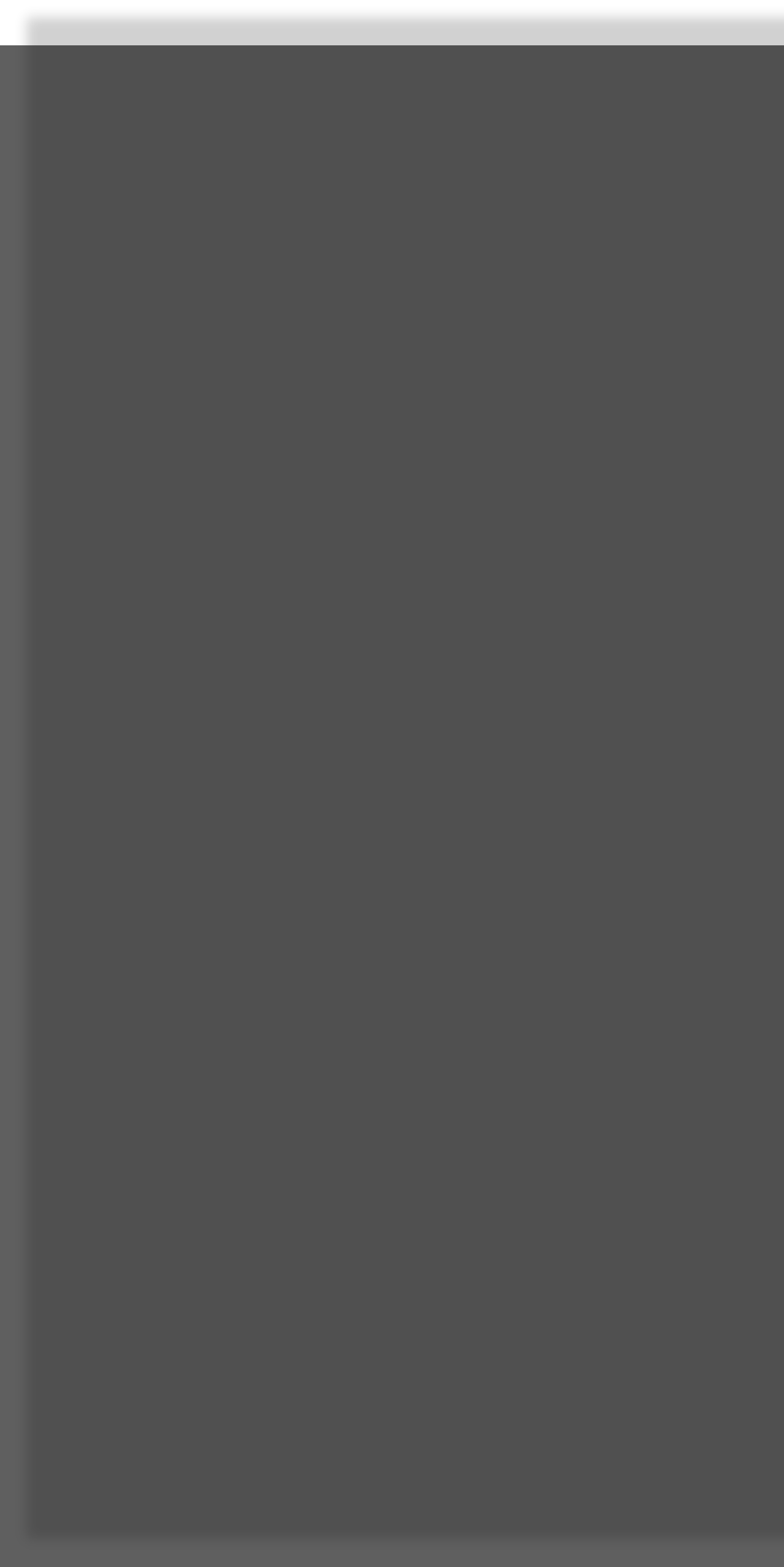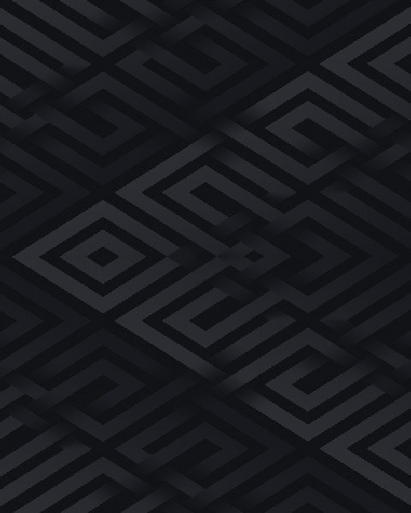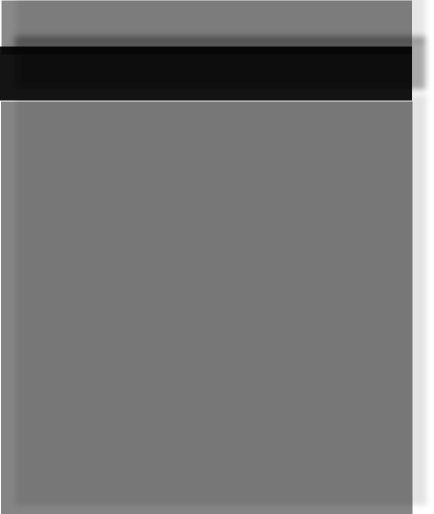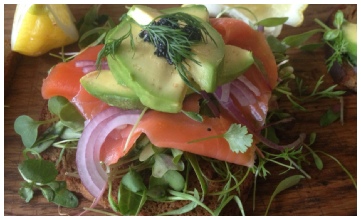 Welcome to South African Hospitality!
Our accommodation totals 11 rooms - single en-suite, double en-suite, family rooms, family en-suite, twin en-suite and group rooms. All our rooms are stylishly decorated with an modern feeling. Most of our rooms have natural lighting, Satellite TV, en-suite bathrooms, wardrobes, work desk, digital safes, guest room voltage (220V), tea and coffee facilities, hot and cold water systems, towels, shampoo, conditioners, AM/FM radio with alarm clock, air conditioning, and above all, special hotel quality spring mattresses and linen.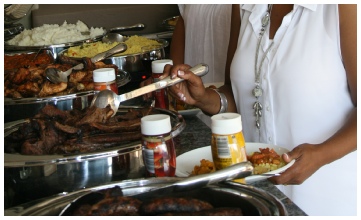 Africa Paradise Kitchen
The Africa Paradise Kitchen offers fresh, wholesome, local and international cuisine to satisfy the most demanding and discerning of appetites. Daily delicious options for the time-conscious guest.
Our kitchen is open for breakfast between 06H30 - 10H30
Our kitchen is open for lunch between 13H00 - 15H00
Our kitchen is open for dinner between 17H00 - 22H00
Breakfast will be served in the dining room between 06H30 – 10H30
Africa Paradise Spirit Bar
The Africa Paradise Spirit Bar uplifts your spirit by offering world-class South African and international beers, wines, spirits, soft drinks, juices and great African coffees. Our friendly bar staff are more than willing to make you cocktails of your choice!
A range of sporting events are televised via satellite TV situated around the bar.
If you're struck by sudden hunger, quality and inexpensive pub fare such as burgers, club sandwiches, and quick bites are available from the Africa Paradise Kitchen. Come experience a cool and hip atmosphere and judge for yourself whether the spirits are really good in Africa!
Business Centre
Africa Paradise provides you high-speed ADSL and wireless internet access that allows you to search the web and download large files at 10 times faster than normal dial-up (56K) connections. Fast access internet also means that you can still conduct your business transactions. It's fast, flexible, and affordable and will forever change the way you do business. Our internet computers are open 24hours. Free Wi-Fi access are also available should you prefer to use your own laptop. Printing, copying and faxing facilities are also available.
Swimming pool
The refreshing cool salt water of our solar-heated swimming pool will offer welcome relief from the summer sun. Feel free to have an invigorating splash !
Gym
Our onsite gym will provide you with a great work out to help you feel great.
Massage and Beauty Therapy
Africa Paradise now brings you massages and beauty therapies such as:
Aromatherapy full body massage
Back and neck Massage
Indian Head Massage
Facials
Manicure and Pedicure
More treatments are available. Please enquire for details.
Child minding services
For your convenience, we also provide child minding services to allow you to fully enjoy your stay. As additional facilities, we also have a children's playground and trampoline.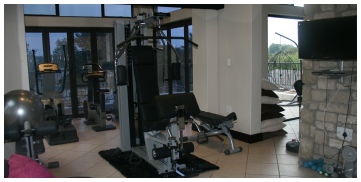 Safety deposit box:
To protect your valuables when you are not around, you can have it stored safely in the safety deposit box which is located in each of our rooms.
Room service
Guests have the choice of ordering room service from the comfort of their rooms at no extra charges. Room service is only available between 07H00 and 22H00 with the last order to be placed at 21H30.
Parking
All our guests are provided with free, secure, 24 hour parking on our premises. We offer 24 hour remote controlled access to ensure the safety of your stay.
Mail Holding
Should your mail arrive at our premises and you are unable to collect it at the time, we will keep it safely until you can fetch them. No charges are involved for this service - just another way we help to make your stay as pleasant as possible.
Satellite TV and DSTV
Satellite TV offers our guests over 99 channels of television. These channels include popular music channels, sport channels, movie channels and more!
Luggage Storage Facilities
If you book an excursion through Africa Paradise, we will ensure that your luggage is stored safely until you return at no charge. However, should you require luggage storage for any other reason it will be a extra charge. Full arrangements are to be made in advance.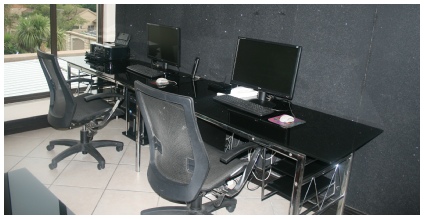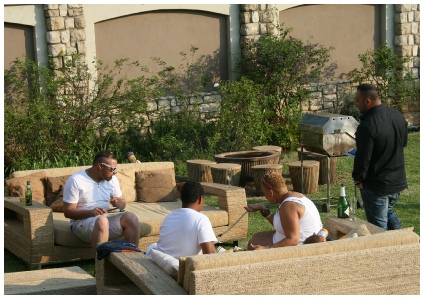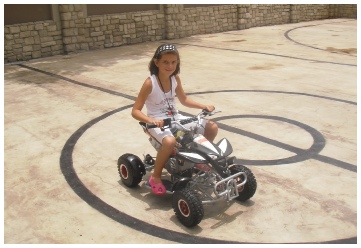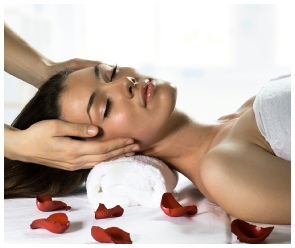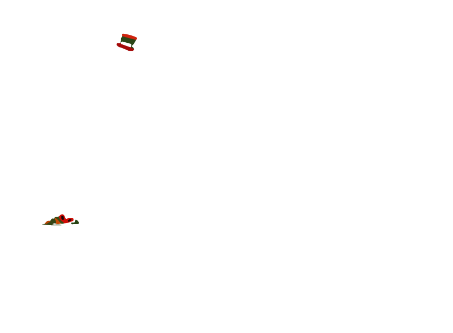 Info@africaparadise.co.za


For reservations call: 079 111 6981